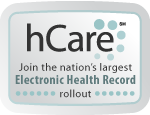 WHO ARE WE? We are members of a volunteer group offering Auxiliary service to supplement the skilled nursing cae provided by our professional staff. We provide invaluable services which free nursing personnel and others to render direct patient care.
The Lawnwood Regional Medical Center Auxiliary membership is open to anyone 18 years or older who is interested in giving of themselves to help others – regardless of race, color, creed, religion or handicap.
Requirements include:
Background Check (provide by hospital)
Written Application
Interview with Membership Chairman
PPD Tuberculin Skin Test (provided by hospital)
Attend Hospital Orientation
Purchase of Uniform
Ability to Work 50 hours or more Annually
Yearly Payment of $5.00 Dues
---
Specific Opportunities:
Information Desk
4 hour shifts
Intensive Care Unit
4 hour shifts
Secure names and room numbers of patients in unit as well as names of patients transferred in last 24 hours. Make contact with family in waiting room. Control visitation in unit, offer coffee and assist nursing staff.
Outpatient Department
4 hour shifts
Greet patients. Get paperwork from patients. Take patients to appropriate departments as scheduled. Use wheelchair.
Volunteer Form