If you think you may be experiencing a medical emergency, immediately call your doctor or 911.
About Our Emergency Department
As the most experienced emergency facility on the Treasure Coast, the home of the Treasure Coast Level II Trauma Center and Pediatric ER. You can expect quality care from a highly-skilled team of physicians, nurses, technicians and support personnel.
Primary Stroke Center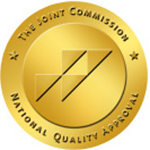 The Primary Stroke Center follows guidelines set forth by the American Stroke Association and The Joint Commission. Lawnwood Regional Medical Center has developed and implemented innovative approaches to advance acute treatment, recovery and rehabilitation for stroke patients in accordance with evidence-based practices.
The interdisciplinary approach for stroke care includes an expert team of emergency medicine personnel, nurses, laboratory staff, neurologists, neurosurgeons and radiologists, who have all received special training as a stroke care team.
Pediatric ER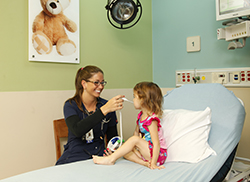 We provide the specialized expertise of a comprehensive pediatrics team. Our Pediatric ER is the first and only one of its kind on the Treasure Coast. The Pediatric ER has a separate emergency room and waiting room that is dedicated solely to treating the emergency healthcare needs of infants, children and adolescents.
Learn more about our Pediatric ER
Trauma
The Treasure Coast Level II Trauma Center's primary focus is to provide the best possible care to all acutely injured trauma patients. The care is provided by a multidisciplinary trauma team that includes pre-hospital personnel, Trauma Surgeons, Emergency Medicine Physicians, specialist physicians, nurses, and ancillary staff. Specialty areas of the hospital provide specific functions that are integrated into a pre-established organized system of care for the most severely injured patient.
Learn more about our Trauma Team
Location
1700 S 23rd St
Fort Pierce, FL 34950
Need help finding a physician?
For routine health matters and checkups, contact your primary care physician. Regular checkups with a primary care physician are the best way to maintain good health. For a FREE physician referral, call (800) 382-3522 or find a doctor here.
Emergency Related Health Content