Bronchial thermoplasty is part of the comprehensive management and treatment of asthma patients provided by Lawnwood Regional Medical Center & Heart Institute.
What Is Bronchial Thermoplasty?
Bronchial thermoplasty (BT) is a safe, minimally invasive outpatient procedure for the treatment of severe asthma in adults.
BT is a simple procedure that is performed under anesthesia on an outpatient basis. It uses radio-frequency energy (a form of electromagnetic energy) to thin and open muscular airway walls. A small, flexible tube called a bronchoscope is inserted through the nose or mouth. A catheter with a heat probe is guided through the bronchoscope and delivers thermal energy, which heats and thins the smooth-muscle mass and opens airways without damaging them.
How Does Thinning The Muscle Help?
The smooth muscle tends to overreact to asthma triggers. When this muscle contracts, it decreases the airway's diameter, making it difficult to get air into the lungs.
Are You A Canidate For BT?
You probably qualify for bronchial thermoplasty if you are 18 years or older with severe asthma. Also, if you continue to have severe asthma symptoms even if you've been using inhaled corticosteroids and long-acting beta-agonists such as Advair™, Dulera™ or Symbicort™, bronchial thermoplasty might be the solution for you.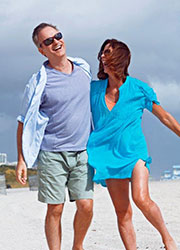 The Results?
When compared to control patients, patients treated with bronchial thermoplasty also experienced the following significant benefits:
32 percent reduction in asthma attacks
84 percent reduction in emergency room visits for respiratory symptoms
66 percent reduction in days lost from work, school or other daily activities due to asthma symptoms
73 percent reduction in hospitalizations for respiratory symptoms
Reduction in asthma attacks, ER visits and hospitalizations for respiratory symptoms is maintained at least five years
*These benefits were observed during clinical studies where patients continued to take their standard maintenance asthma medications, which included combinations of inhaled corticosteroids and long-acting bronchodilators.
Location
1700 S 23rd St
Fort Pierce, FL 34950
How to Make an Appointment
To learn if bronchial thermoplasty is right for you, call (772) 742-9050.