Center for behavioral health in Florida's Treasure Coast
At Lawnwood Regional Medical Center, we know that mental health conditions are just as important as physical ones. That's why we provide comprehensive behavioral health services, including inpatient and outpatient treatment options, to ensure you receive the care you need.
Our adult inpatient unit offers comprehensive short-term psychiatric services for mental health conditions that require hospitalization. Our adult intensive outpatient program (IOP) is also available if treatment beyond traditional outpatient services is best for your care.
Causes of mental illness
If you suspect a mental health issue with yourself or someone you know, we're ready to provide the care you need. Seek a professional consultation right away.
Factors that contribute to behavioral health issues include:
A family history of mental illness
Traumatic experiences
Brain injury or toxic exposure
Stress
Alcohol or drug use
Symptoms of behavioral health issues
Call our Patient Access Team at (772) 466-1500 if you or a loved one are experiencing any of these symptoms:
Excessive worry or fear
Prolonged confusion
Consistent feelings of sadness
Extreme changes in eating habits, sleep patterns or energy levels
Alcohol or drug abuse
Withdrawal from family, friends or hobbies
Hallucinations or loss of reality
Outbursts of anger or violence
Our behavioral health center's services
We can treat some behavioral health issues using talk therapy. More severe conditions, such as schizophrenia and bipolar disorder, may require hospitalization. Other treatment options for behavioral health conditions include:
Crisis stabilization
Daily sessions with your psychiatrist
Individual and group psychotherapy
Education
Family sessions
Medication management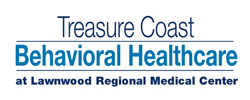 We'll tailor treatment to your individual needs with a focus on helping restore your mental health and well-being. We provide comfortable, physician-supervised detoxification for people who need treatment for substance use disorders. Specialized dual diagnosis (two separate illnesses that each require their own treatment plans) groups are also available to help people take the first steps toward recovery.
Adolescent behavioral health program
Our adolescent program features an environment where young people from 13–17 years old can receive inpatient care for behavioral health issues. Our unit, located in the Lawnwood Pavilion, features 12 beds in private and semi-private rooms. Patients have access to amenities like indoor and outdoor therapeutic groups, activity areas, a pool and a gymnasium.
Inpatient mental health care
Our free-standing, 24-bed adult inpatient unit provides a safe, supportive, therapeutic environment where we can assess your psychiatric needs. The voluntary inpatient program spans four to six weeks and gives patients access to:
Group, individual and family therapy sessions
Three group meetings (meals are provided) every Monday, Wednesday and Thursday
Groups facilitated by licensed clinicians and mental health professionals
Medication management
Outpatient mental health care
We recommend our adult intensive outpatient program (IOP) for people who need a more intensive level of care than traditional outpatient treatment. Our IOP offers the support needed to:
Make important changes
Take back your life
Be your best self
We meet Monday, Wednesday and Thursday mornings from 8:30 a.m. to noon. Each treatment day, patients attend three hours of group psychotherapy. Individual and family sessions are also available.
For more information about the IOP or to schedule an intake evaluation, call our behavioral health center at (772) 467-3572.
We use a wide range of therapies, including cognitive behavioral therapy, dialectical behavior therapy and cognitive processing therapy, to address behavioral health conditions. IOP can help stabilize symptoms, improve functioning and reduce your risk of hospitalization. We also provide ongoing support to help people transition from inpatient to outpatient care.
Mental health conditions we treat
We treat a range of behavioral health issues, including:
Adjustment problems
Anxiety
Bipolar disorder
Co-occurring disorders
Depression
Grief and loss
Post-traumatic stress disorder (PTSD)
Psychosis
Relationship problems
Stress management
Substance abuse
Trauma
Behavioral health locations
Retrieving location data...